Jedburgh in the Scottish Borders
This jewel of the Scottish Borders was made a Royal Burgh in the 12th century. Its location just 10 miles from the border with England meant it was often at the heart of conflict and cross-border raids.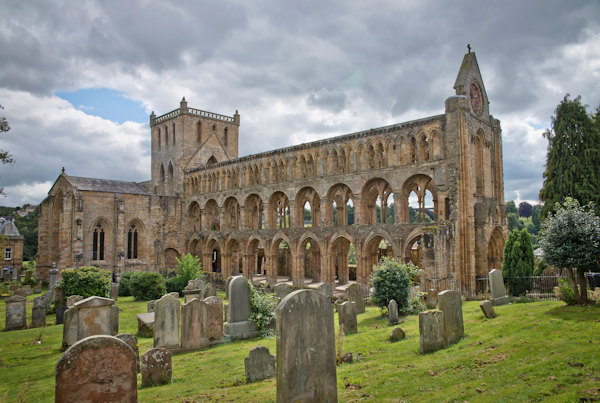 Jedburgh is home to a magnficent red sandstone Abbey founded by David the first of Scotland in the 12th century. Along with Melrose, Kelso and Dryburgh, this is one of the four great abbeys established in the Borders, and is just 40 miles inland from Holy Isle and Lindisfarne. Now in the care of Historic Scotland, Jedburgh Abbey was originally home to Augustinian monks who probably came from France.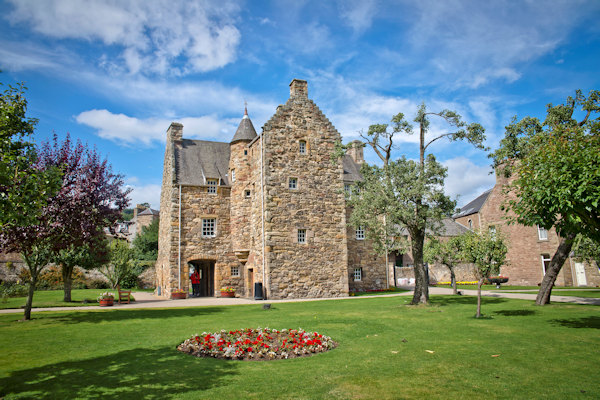 Two of the town's other most popular historic attractions both offer free admission. Experience what life was like for prisoners in the 1820s at Jedburgh Castle Jail and Museum. You can walk through the original cell blocks of this Georgian jail which is the finest remaining Howard reform prison in Scotland. Close by is the Mary Queen of Scots' Visitor Centre which is set in a 16th century towerhouse where she stayed in 1566 after visiting the Earl of Bothwell at Hermitage Castle (40 miles away).
Enjoy a riverside walk by the Jed Water or take in the colourful renovated buildings in the Market Place and Canongate. The town has lots of independent shops and cafes, and you can pick up a copy of the Jedburgh Town Trail from the tourist information office.
You will find an unusual serpentine-shaped stone sculpture in Lothian Park in honour of James Hutton, known as 'The father of geology'. This 18th-century geologist discovered rock formations in Scotland which became known as Hutton's Unconformity and revolutionised the way scientists calculated the age of the Earth.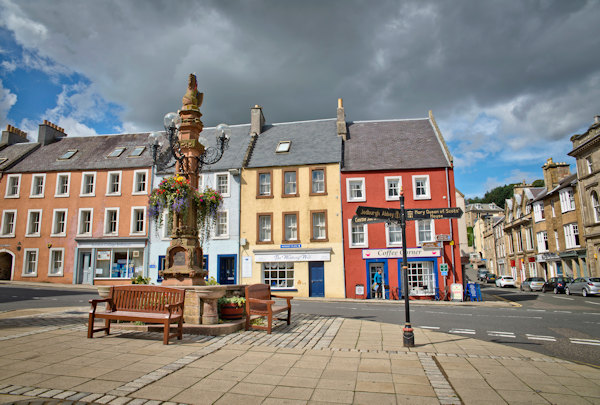 The Common Ridings are traditional horse ride outs dating back to the 16th century when constant surveillance was needed. Jedburgh's Callant Festival takes place from May to July with 8 spectacular ride outs. Other annual events here usually include the Jedburgh Border Games (July), Scottish Borders Walking Festival (September) and Jedburgh Running Festival (October). The Jedburgh Sevens rugby competition (May) is part of a wider tournament with neighbouring towns in the Borders. It was a butcher from Melrose who came up with the idea of rugby sevens in the 19th century and the games have 7 minutes for each half and teams of 7 players.
This part of the Scottish Borders is perfect for walking, cycling, horse riding, golf and other outdoor activities. The Borders Abbeys Way (68 miles) is a long-distance footpath which is recognised as one of Scotland's Great Trails by Scottish Natural Heritage.
Scotland's Best B&Bs in the Borders: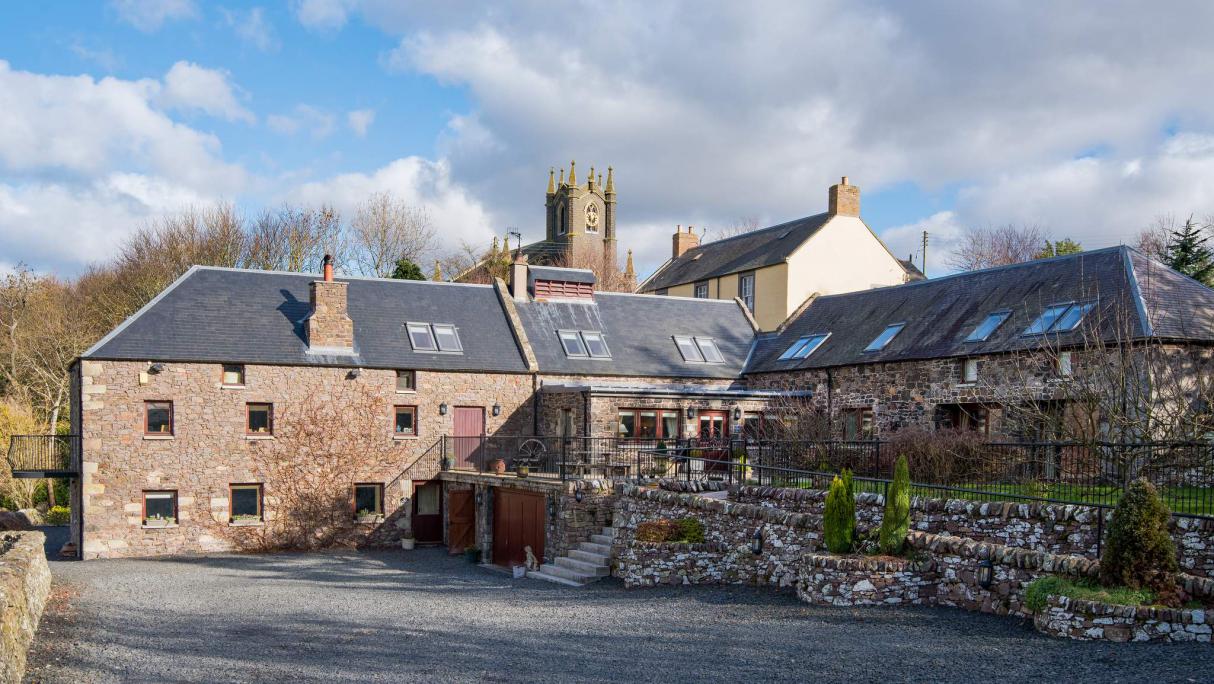 Mill House B&B
This 4 Star GOLD B&B is in a converted 18th century mill near Kelso. It is less than 2 miles from the English border and ideal for visiting the Berwickshire/Northumberland coastline, as well as the historic Border towns of Kelso, Melrose and Jedburgh with their famous Abbey ruins. Mill House is perfect for walkers as it is at the end of The Pennine Way and also close to St Cuthbert's Way Trail from Melrose to Lindisfarne. Choice of 5 spacious rooms/suites (double, twin, family). A full Scottish breakfast is served in the panelled Dining Room. Guests can also relax on the patio or in the drawing room with open fire. BOOK NOW