Some of Scotland's Great Trails can be found in Perthshire, Angus, Fife, the Lothians, Loch Lomond and the Trossachs.
These are waymarked routes which you can complete over several days or simply walk along the sections of your choice.
Stay with Scotland's Best B&Bs and explore some of Scotland's wonderful countryside which is perfect for walking holidays. Many of our B&Bs are part of the Walkers Welcome scheme by VisitScotland and they can offer places to dry out your kit if you get caught out in the rain. Some can also arrange drop off / pick up if you are needing transport to / from your chosen walking route.
If you are bringing your canine companions, our Dog Friendly B&Bs include Craighall Steading in Fife and Newton Farm Holidays in Angus.
Perthshire is famously known as Big Tree Country and there are plenty of shorter well-known walks such as Killiecrankie, The Birks of Aberfeldy, The Hermitage and Faskally Woods which are particularly stunning in the autumn. The Ochils are very popular with hill walkers. Favourite places for hikes in Angus include Glen Clova, Glen Esk, Glen Prosen and Glen Isla, as well as the Arbroath Cliff Trail.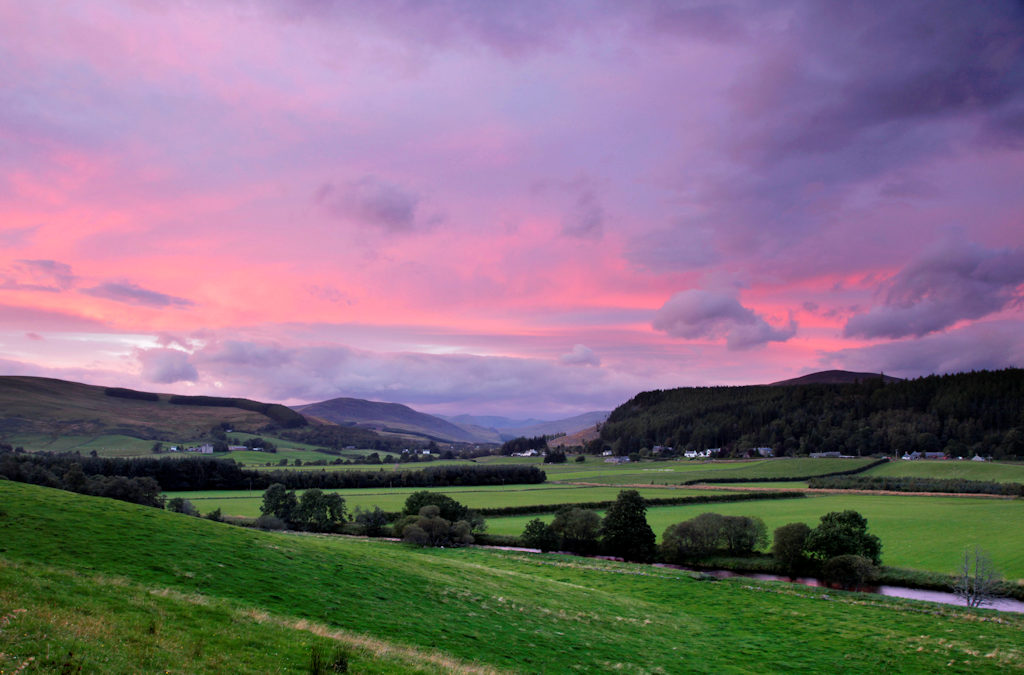 Glen Isla in the Angus Glens near Newton Farm Holidays
Photo by VisitScotland / Paul Tomkins
Long distance walking paths in Central Scotland
Rob Roy Way - starting at Drymen (Loch Lomond) and finishing in Pitlochry (Perthshire), this scenic route follows the tracks and paths used by Rob Roy MacGregor (79 miles).
B&Bs nearby include Brae House B&B in Aberfeldy and Northlands B&B in Pitlochry
The Cateran Trail - a fully waymarked circular route through Perthshire and the Angus glens which can be started at any point (64 miles). It follows old drove roads and ancient tracks, and is named after the cattle thieves who raided the area in days gone by.
B&Bs nearby include Craigellie House B&B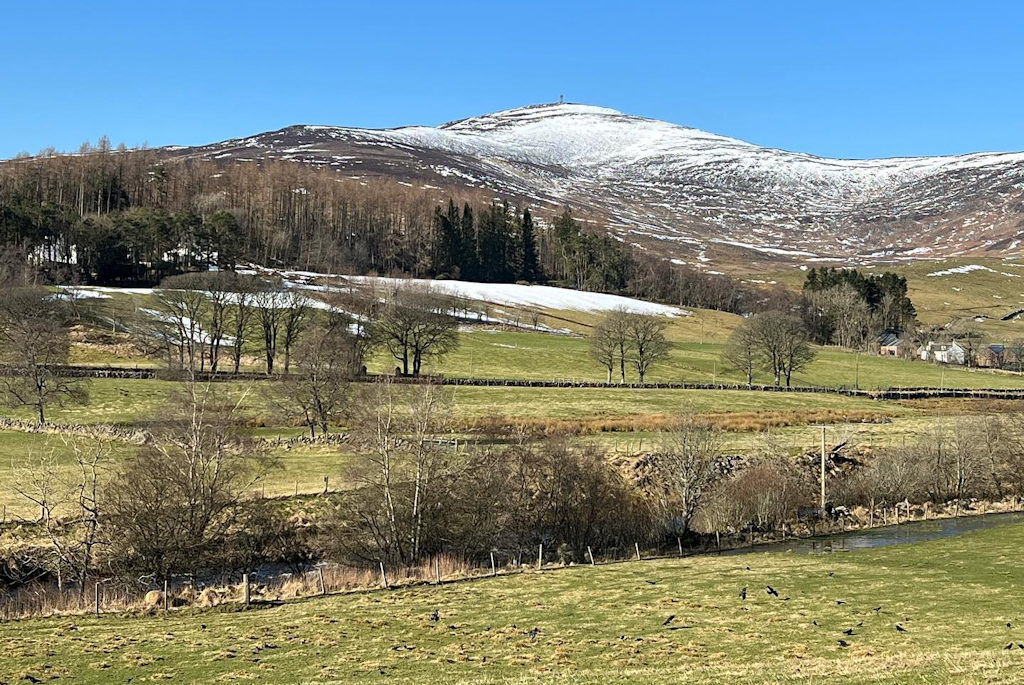 Cateran Trail - photo by Craigellie House B&B near Blairgowrie
Fife Coastal Path - West Wemyss from Blair Point near Dysart near Bayview B&B at Upper Largo
Photo by Paul Tomkins / VisitScotland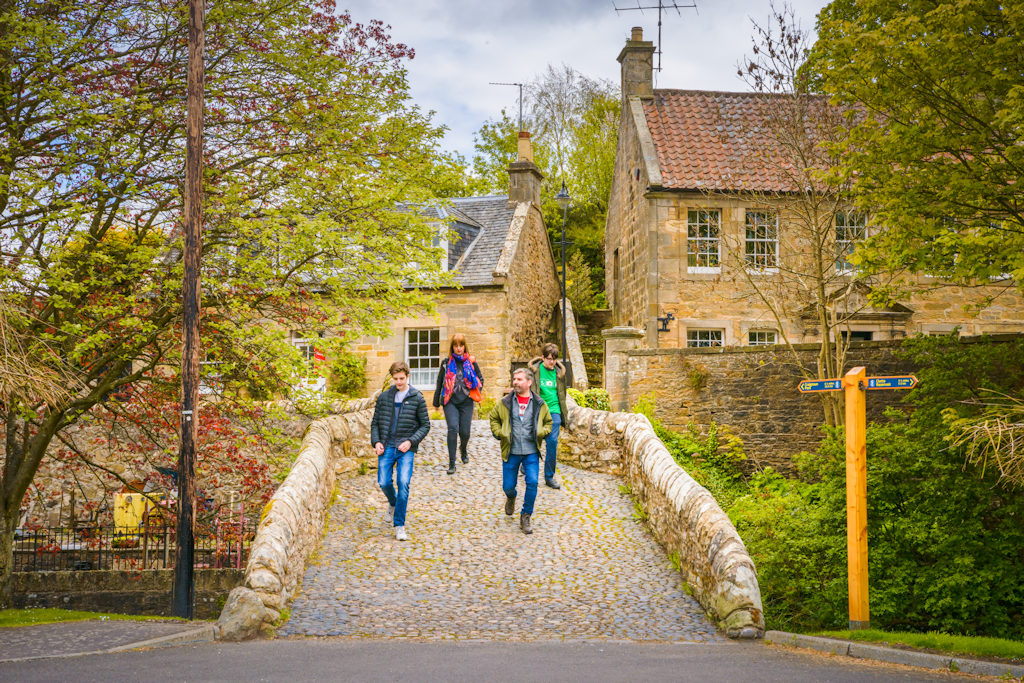 Fife Pilgrim Way at Ceres near Craighall Steading B&B
Photo by Fife Council / Damian Shields / VisitScotland
Walking Festivals and Events
There are lots of hill races, charity events, marathons and ultra marathons up and down the country throughout the year.
Crieff & Strathearn Drovers' Tryst Walking Festival
12 - 15 May, Perthshire
Celebrating the people who made Crieff the cattle-droving crossroads of Scotland in the 1700s. Guided walks for all abilities to enjoy Perthshire's spring colours and stunning scenery. Known as Scotland's Friendly Walking Festival.
CowalFest
12 - 16 October 2023
Over 25 walks plus many family friendly events around Cowal in Argyll & Bute.
Please remember to follow the Scottish Outdoor Access Code and respect the environment you are visiting. Please be responsible as you travel through the landscape and local communities. It's also very important to be well prepared for any type of weather you may encounter and be able to navigate with a map and compass.
#RespectProtectEnjoy #LeaveNoTrace
Photo credits: top of page Loch Lomond photo by VisitScotland / Kenny Lam