Some of Scotland's Great Trails can be found in Ayrshire & Arran, the Kintyre peninsula, Dumfries & Galloway and the Scottish Borders.
These are waymarked routes which you can complete over several days or simply walk along the sections of your choice. Many of them have unique historical connections.
Staying with Scotland's Best B&Bs means you can explore some of the varied landscapes in the south of Scotland which are perfect for walking holidays. Many of our B&Bs are part of the Walkers Welcome scheme by VisitScotland and they can offer places to dry your kit if you get caught out in the rain.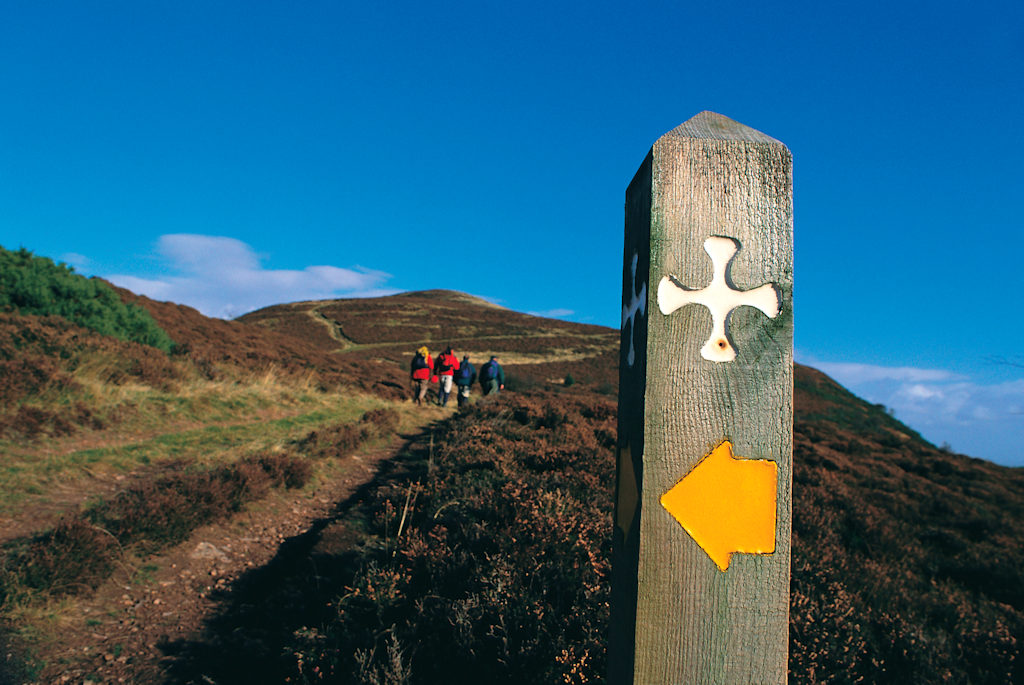 The Eildon hills on St Cuthbert's Way near Mill House B&B
Photo by VisitScotland / Paul Tomkins
Mill House B&B near Kelso is situated near 2 walking trails - St Cuthbert's Way Trail and the Pennine Way which crosses into the north of England. Your hosts can arrange drop off / pick up if you are needing transport to / from the route.
Long distance walking paths in Southern Scotland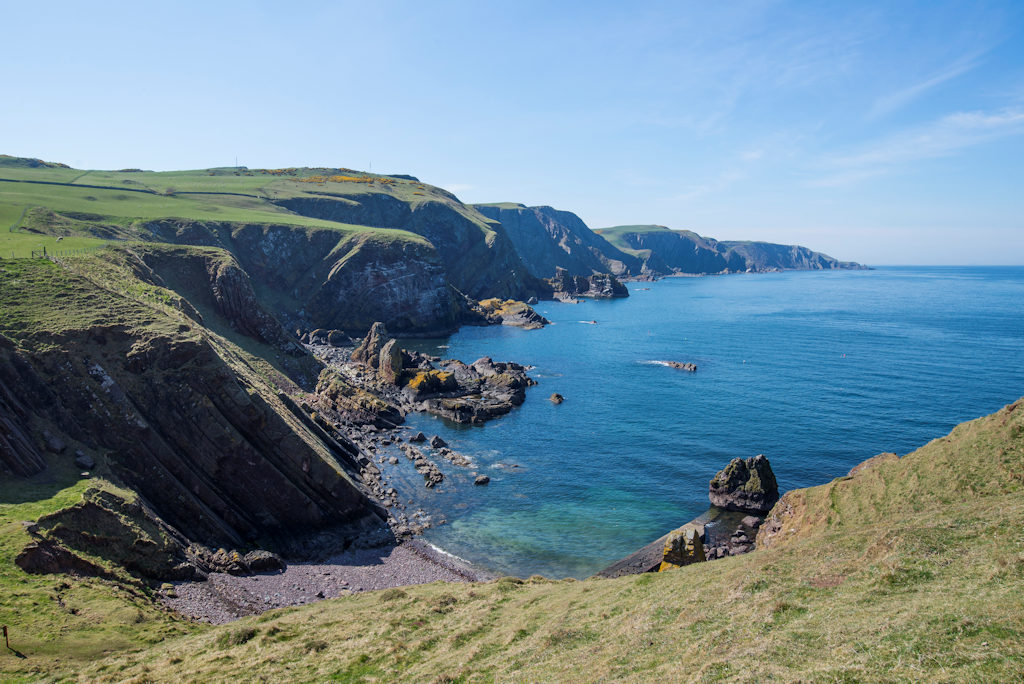 St Abb's Head on the Berwickshire Coastal Path near Mill House B&B
Photo by VisitScotland / Kenny Lam
Galashiels Mini Walking Festival
28 - 30 April 2023
Annual walking festival in the Scottish Borders.
Arran Mountain Festival
12 - 15 May 2023, Isle of Arran
Newton Stewart Walking Festival
12 - 18 May 2023
Walking the Galloway hills in southern Scotland with around 30 routes over 7 days plus a programme of evening social events.
Scottish Borders Walking Festival
2 - 9 September 2023
A week long celebration of walking in the Borders countryside, centred around Kelso for 2023.
Walk Moffat
29 September - 1 October 2023
Please remember to follow the Scottish Outdoor Access Code and respect the environment you are visiting. Please be responsible as you travel through the landscape and local communities. It's also very important to be well prepared for any type of weather you may encounter and be able to navigate with a map and compass.
#RespectProtectEnjoy #LeaveNoTrace